6 Healthy Camping Meals on a Stick
Sometimes the best foods come on a stick: marshmallows, corndogs, cotton candy… While those foods are delicious, they aren't necessarily healthy. Here are 6 healthy meals that are cooked, and sometimes eaten, on a stick! These meals can be prepped beforehand and stored, but are also super easy to prepare at the campsite!
1. Grilled Fruit Skewers with Yogurt Dipping Sauce
Get the recipe from YummyHealthyEasy!
2. Yogurt Marinated Chicken and Veggie Skewers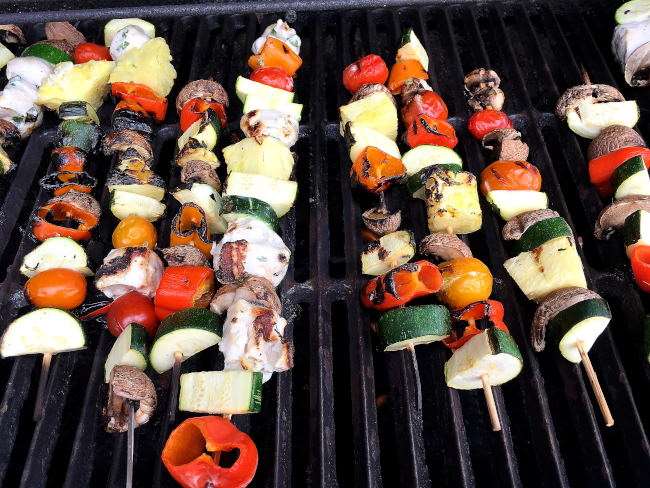 Get the recipe from Little Family Adventure
3. Bacon, Pineapple, Chicken Kabobs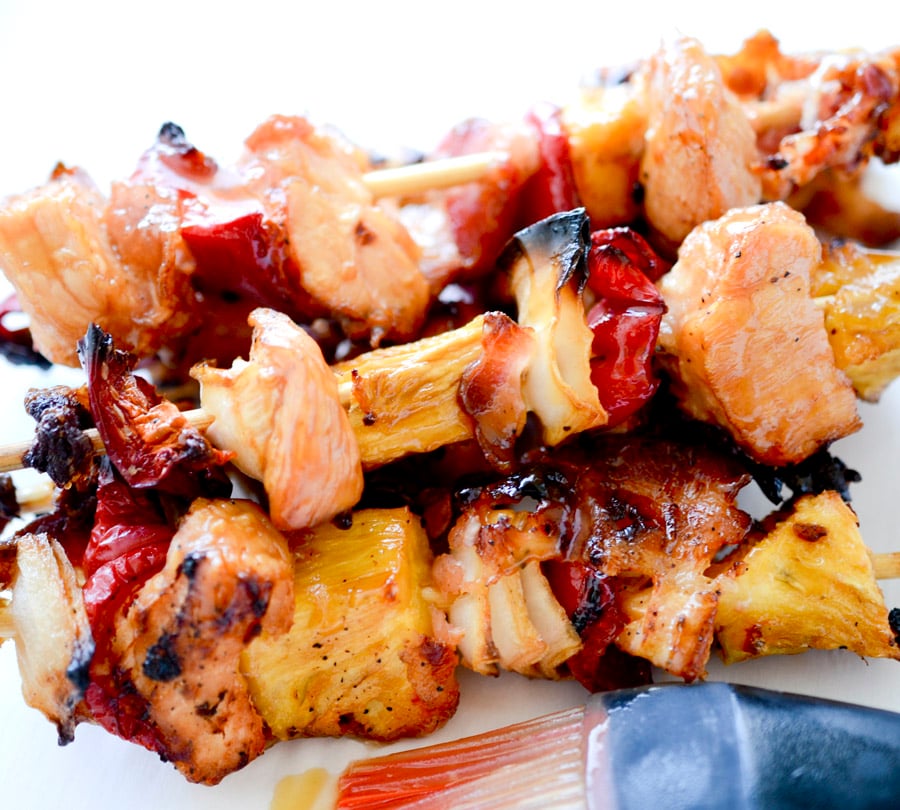 Get the recipe from Recipe Diaries
4. Salad on a Stick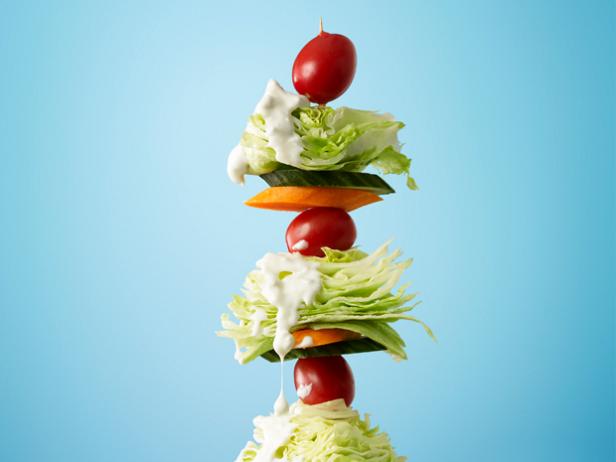 Get the recipe from The Food Network
5. Veggie, Sausage Shish-Kabobs
Get the recipe from A Pretty Life
6. Campfire Cinnamon Roll-Ups
Get the recipe from Almost Super Mom
Happy Camping! 🙂