New Activities for 2016
Every year we do our best to come up with some new and exciting activities to add to our recreation program. This year, we have 4 new activities and 1 new themed weekend that are sure to mix things up and keep our guests entertained! We had many requests for more adult and teen activities, so we have added a new workout class called Pound, Pickleball, Bunco, and Paint Night! Below is a description of each new activity and when we will offer during the summer schedule! Our new themed weekend is Superhero Weekend! Tap into your inner Hero or Villain and join us and some special guests for Superhero training and lots more! Superhero Weekend is July 29th-31st!
Pickleball- Wednesday 10AM in the basketball court. Teens and Adults
A paddle sport created for all ages and skill levels. The rules are simple and the game is easy for beginners to learn, but can develop into a quick, fast-paced, competitive game for experienced players. Pickleball is a fun sport that combines many elements of tennis, badminton and ping-pong. It is played both indoors or outdoors on a badminton-sized court and a slightly modified tennis net with a paddle and a plastic ball.
Pound Class- Thursday 11:30AM in the main hall of the Recreation Lodge. Teens and Adults
Using Ripstix®, lightly weighted drumsticks engineered specifically for exercising, POUND® transforms drumming into an incredibly effective way of working out. Instead of listening to music, you become the music in this exhilarating full-body workout that combines cardio, conditioning, and strength training with yoga and Pilates-inspired movements. Designed for all fitness levels, POUND® provides the perfect atmosphere for letting loose, getting energized, toning up and rocking out! The workout is easily modifiable and the alternative vibe and welcoming philosophy appeals to men and women of all ages and abilities.
Bunco- Sunday 3:00PM in the Adult Loft. Adults, NFCG Bag Prize
Bunco is a popular game played with nine dice and a whole lot of luck. Players roll dice and accumulate 'wins' or 'buncos.' The person with the most wins or Buncos at the end of the game is the winner. Each round correlates to a number on the die; the first round correlates with the one on the die, round two correlates with the two, etc. If a player rolls the dice and gets three of the number that the round correlates to, the person gets a bunco. Example: If it is round four and the player rolls the dice and three of them land on four, that player gets a bunco.
Paint Night- Tuesday 7:00PM in the Creative Arts Center. Teens and Adults. $20 per painter.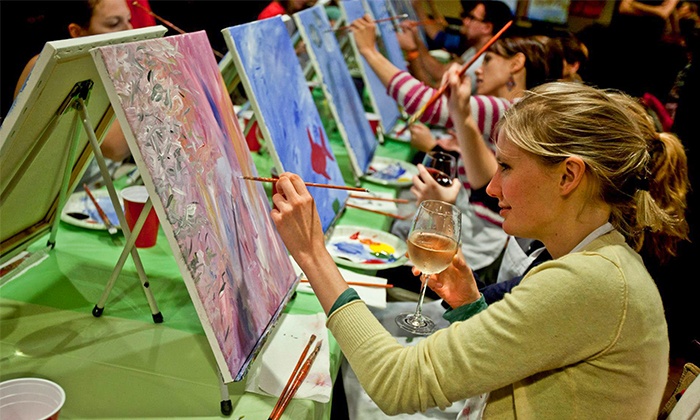 Paint Night is a great way to get creative and have fun with friends while painting your very own canvas art. A professional artist will lead the event and walk you through creating a masterpiece. Bring your own drinks and be ready to have fun! Sign ups begin Tuesday morning in the Recreation Lodge and are first come, first serve. The painting fee is $20 per painter for supplies, you do get to take your paintings home!
Happy Camping! 🙂