S'mores Frozen Yogurt
It goes without saying that s'mores are an integral part of the camping experience. Having a warm, gooey s'more with your loved ones is a feeling of happiness and relaxation that only camping families know about. But sometimes, even though that s'more is calling your name, it is just too hot to light up the fire and sit close enough to get that marshmallow the perfect golden brown (or burnt if that is your preference!) The solution: S'mores Frozen Yogurt. Not only do you get all the taste of that yummy s'more in a cooler form, but it is also much more nutritious than regular ice cream!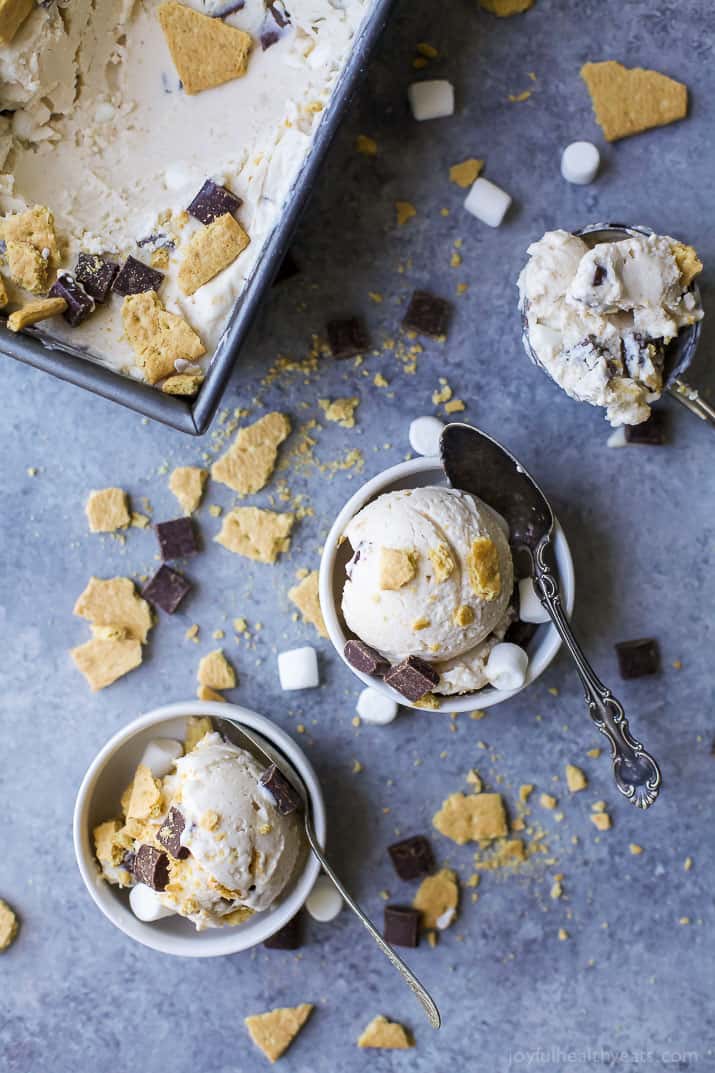 Ingredients:
32 oz. plain Greek yogurt
1/4 cup milk
2 tablespoons honey
1 1/2 teaspoons vanilla extract
1/3 cup chocolate chunks
1/2 cup mini marshmallows
1/2 cup roughly crushed graham crackers
Directions:
1. In a medium bowl add yogurt, milk, honey, and vanilla extract. Slowly stir to mix all the ingredients together.
2. Next add chocolate chunks, mini marshmallows and graham crackers to the bowl. Stir ingredients together.
3. Add mixture to an ice cream maker. Let churn for about 20 minutes.
4. Remove from ice cream maker and place in a 8×8 loaf pan. Cover with plastic wrap and place in freezer for 2 hours.
Check out the original recipe here!
Happy Camping! 🙂